Like to detangle the wires in the head?
Engineering is an excellent choice for those who want a challenging and rewarding career.
Get enrolled into the pre engineering stream to opt for the career that is based on innovative technology and solutions. Engineering is not simply about mathematics, physics and chemistry, Its all about your capability to find solution for the existing problems.
Engineering is to be chosen when you're passionate about it!
We would suggest you pursue your specialty in pre-engineering.
The faculty enable the selection of complementary subjects, whereas the compulsory subjects may include Mathematics, Physics, and chemistry.
After becoming known as one of the top institutions for business studies, it decided to take on the challenge of dominating other colleges in the field of science as well. The Pre-Engineering group was established in 2003 under the direction of a science faculty that was highly committed, knowledgeable, and motivated. The Intermediate Pre-Engineering program lays the foundation for the student for a professional career in Engineering Sciences.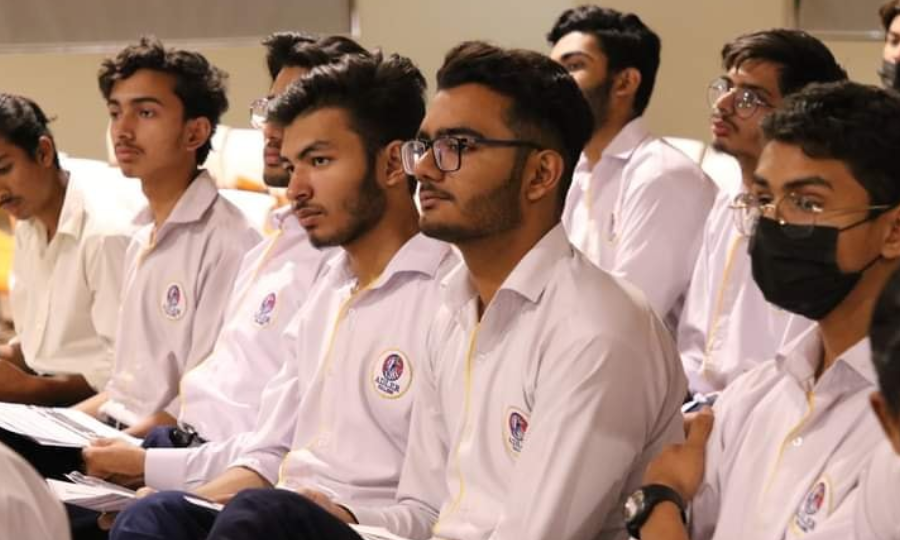 Check out the break down!
There are three terms in the session. Each time, Proper Exams are held in a different seating configuration. The tests are calibrated to follow the BIEK paper pattern. Students must complete two assignments and appear in at least two quizzes per term.
A piece of advice to keep you motivated and focused!
Donec vitae sapien ut libero venenatis faucibus. Nullam quis ante. Etiam sit amet orci eget eros faucibus tincidunt.
Connect with us today by calling us!